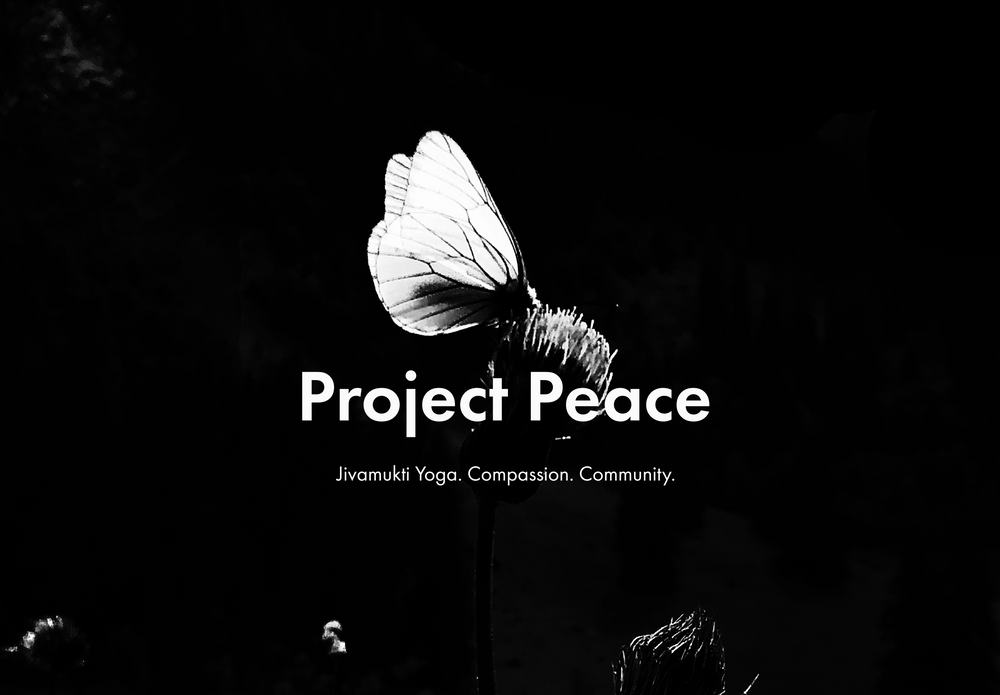 A Project For Change
Project Peace is a place for yoga - and much more: At Project Peace we strive to create inner and outer peace through the thoughtful practice of the Jivamukti Yoga Method, engaging in compassionate projects dedicated to peace, and cultivating a caring community open to everyone who wants to take part in it.
Classes with Laurina
Come and practice Jivamukti Yoga in the city of Zurich! Everybody is warmly welcome - regardless of her or his knowledge of yoga.
A community full of inspiration
Project Peace welcomes everyone who likes to join regular Workshops, Satsangs, and Kirtans - to share ideas, inspirations, endeavors, and projects.
Peace arises when we care for others 
If we want to find peace, we have to reconnect to ourselves - and to all that is around us. Yoga is the practice of «Union». Its philosophy is based on the compassion for all beings. Therefore, Project Peace not only facilitates a space to practice Yoga, but also supports human, animal, and environmental projects.