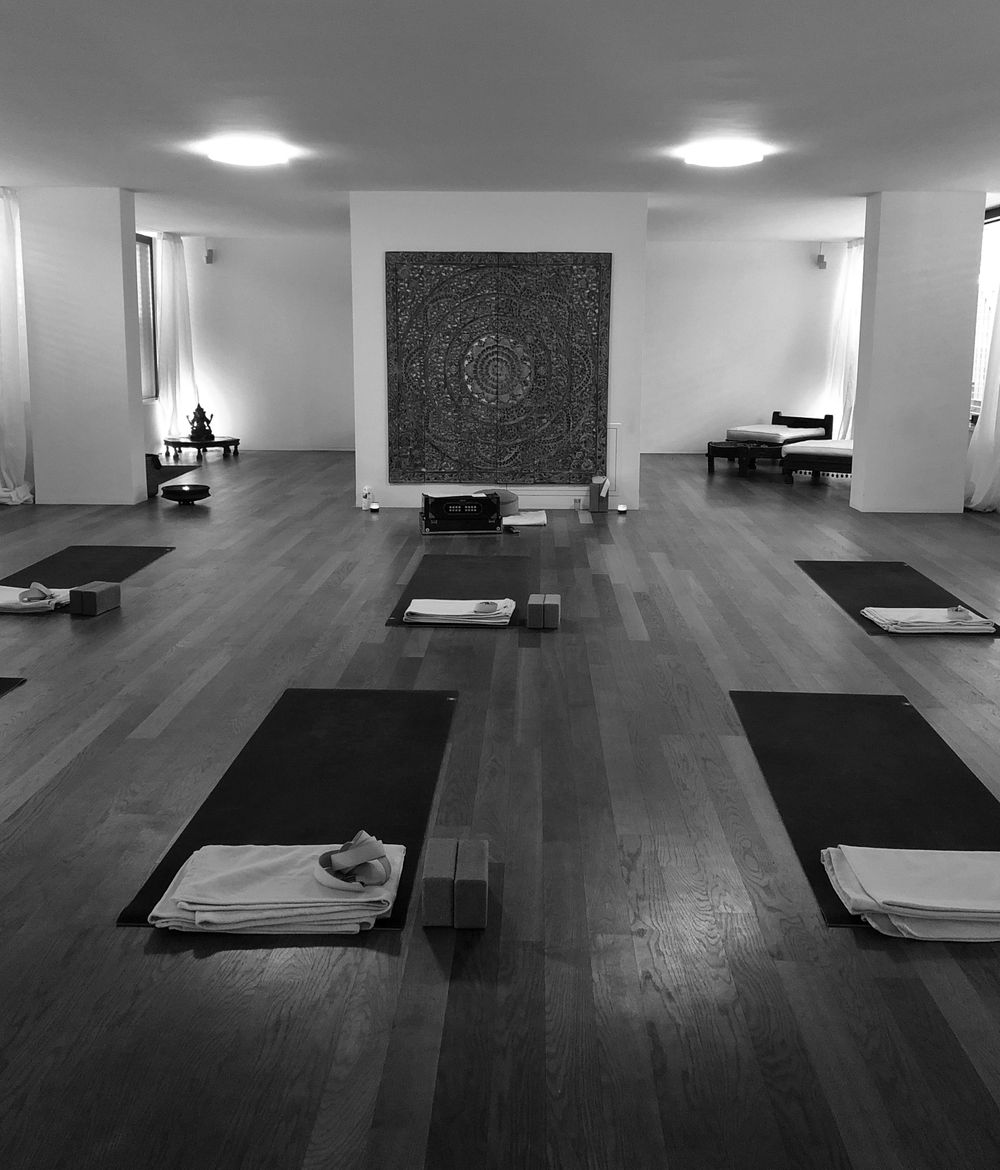 Jivamukti Open Class (95min)
Jivamukti Open Class (95min)
Tuesday 8pm @ Yogaseefeld
Thursday 7.45pm @ Yogaseefeld
Jivamukti Restore & Renew Class (95min)
Every last Thursday of the month @ Yogaseefeld
The Yoga Nidra Bedtime Stories (30min)
Sunday, 5pm on zoom and in replay for one week at your free disposal
LOCATION: Yogaseefeld Studio, Feilengasse 5, 8008 Zurich (near Höschgasse)
REGISTRATION: Please register HERE using the Momoyoga-App. First register via browser, then download the app. Should you encounter difficulties, please email me for registration (I'll help to book you in with the app).
Classes at studio: Your registration is binding and can be cancelled up to 2​hrs prior to class. Any cancellations after that are being charged.
Prices
Prices
Single-Entry 33 CHF
10-Abo 280 CHF (valid for 12 weeks for on-site & zoom classes)
3-Months-Pass 580 CHF Studio (total 24 classes) starting December 2022
Private Sessions - Jivamukti I Surf Preparation I Trauma Informed Yoga
These sessions are designed for people who want to immerse deeper into
- the Jivamukti Yoga Method
- the method of using yoga to improve one's surfing skills
- the method of Trauma Informed Yoga to release what doesn't serve you anymore.
The private sessions work on building up profound knowledge of breathing techniques, asana-practice, meditation, and obtaining a more subtle awareness of body and mind. The practice is designed upon your needs and where you wish to put an emphasis on.
130 CHF/5-Abo 580 CHF (60min/valid 12 weeks), any additional person +60 CHF